Welcome to Aqua Systems Inc.
Aqua Systems Incorporated has been manufacturing highly efficient Liquid to Refrigerant Heat Exchangers for over 30 years. We are a small manufacturing business with efficiency and customer service set as top priority. Aqua Systems boasts a strong experienced staff, all who have been with the company for at least a decade. We firmly believe that employee retention contributes to the quality craftmanship and consistency in all our heat exchangers. Because Aqua Systems is an owner run corporation, our customers experience superior service and attention.
Aqua Systems Efficient Liquid to Refrigerant Heat Exchangers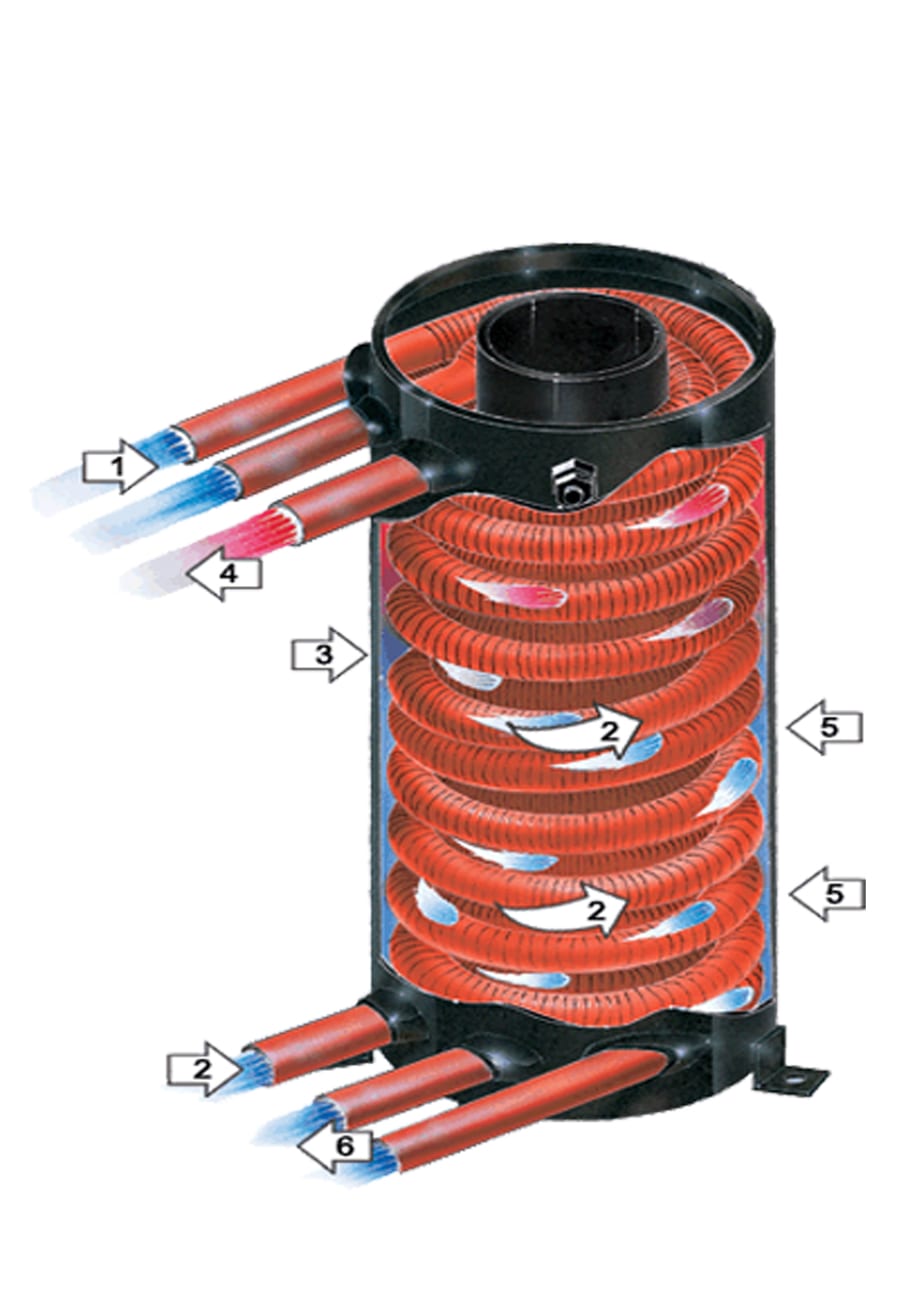 Aqua Systems Heat Exchanger Applications
Aqua Systems Efficient Liquid to Refrigerant Heat Exchangers can be used in any application where air or water must be heated or cooled.
Some current applications for Aqua Systems' Heat Exchangers:
Features that make Aqua Systems Heat Exchangers the best Condenser choice:
Close approach temperature between the Refrigerant Condensing Temperature and the Leaving Water Temperature reduces the volume of condenser water to be circulated. Reduces the size of condenser water pipes and circulating pumps.
Efficient Liquid Refrigerant Sub Cooling as the leaving liquid is subcooled by the entering water due to the counter flow design enhancing system efficiency.
Drainable water tubes due to the spiral design allows easy draining of the water tubes for freeze cleaning.
Freeze cleaning of the water tubes after draining, allows rapid condenser cleaning with minimum downtime and no mess. Eliminates the use of chemicals.
NO oil trapping because of the close tolerances in the refrigerant path.
Improves heat pump performance with high BTU output at low water temperatures.
Low water side pressure drops reduces pump size and operating costs.
Continuous water coils with no internal joints has less chance of leaks.
Compact size convenient cylindrical shape is easy to insulate.
Reliable operation, as all AQUA SYSTEMS heat exchangers are tested to 660 psi after manufacture.
UL® listed. Complies with Australian Standard 2971-1987 Serially Produced Pressure Vessels.
All models available from stock to meet those urgent orders or repairs.
Contact Us
Interested? Contact Us Today